It is not likely that you will renovate the kitchen and bathrooms in your home more than once.   Remodeling these spaces takes quite an effort from both the homeowner and contractor.  It's true that the heavy lifting all comes down to who you hire however behind the scenes you are the one that is executing the rhythm of the entire project.  It is crucial that you, as the homeowner, knows what elements are crucial to have in your new kitchen and bathroom spaces.  This will not only make it enjoyable for you to use as you live there but also more desirable to buyers when it's time to sell.
There are a number of elements in home improvement that are used to create kitchen and bathroom spaces that are not only luxurious but also functional.  Below are some of the trends we expect to see really take hold in 2019.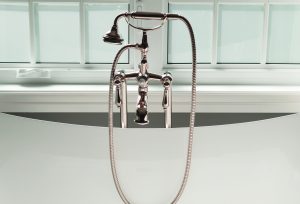 No More White… Color! Color! Color!
White kitchens are a thing of the past.  Not only are white kitchens difficult to keep clean, they are visually quite boring.  Fans of bright, bold, vivid colors will be thrilled to bring it to their kitchen and bathroom spaces.  Stark white, boring beige, and neutrals are being replace with brave, daring colors.  Some considerations to help bring this trend to life include:
Colored appliances, especially large stoves
Painted cabinets
Matte black over gray
Pops of colors found in shower doors and enclosures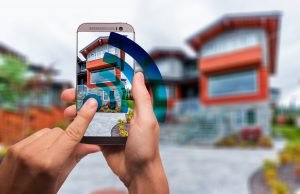 Technology Throughout
The addition of technology is a trend that continues to grow throughout the world of home improvement.  If you don't take technology into consideration when envisioning your new kitchen or bathroom space, then your renovation will fall short.  Adding technology into kitchens and bathroom spaces can be simple including:
Appliances enabled with Wi-Fi – Think ordering your groceries from your refrigerator! Think soap dispenser that can reorder soap when they run out! Think switching music choices in the shower!
Integrating Alexa
Programmable lighting
Smart appliances and gadgets
Unusual and Unique
There aren't a lot of ways to really explain this concept in kitchen and bathroom remodeling other than to remind homeowners to texture and elements that make people want to know more.  Materials you would not expect used in unique ways including:
Industrial metal shelving
Big sinks with intricate metallic detailing
The use of large, geometric shapes
Shapely faucets
As a full-service home improvement contractor servicing all Southeast Michigan, Kearns Brothers, Inc. offers clients a wide range of services to meet their construction needs including: roofing, siding, window, masonry, chimneys, gutters, and insulation services.  More information can be found at www.kearnsbrothers.com.